Geometrical Sculptures
A collection of contemporary wooden sculptures inspired by geometric motifs. These beautiful and captivating designs derive from the structure of Platonic solids and topological shapes. Custom requests welcome!
Finger Labyrinths
A collection of solid wood finger labyrinths. Traditionally used for meditation, these days single-path tracing labyrinths have been adapted as a tool for mindfulness, prayer and relaxation.
Home Goods
A collection of small, utilitarian objects made of wood.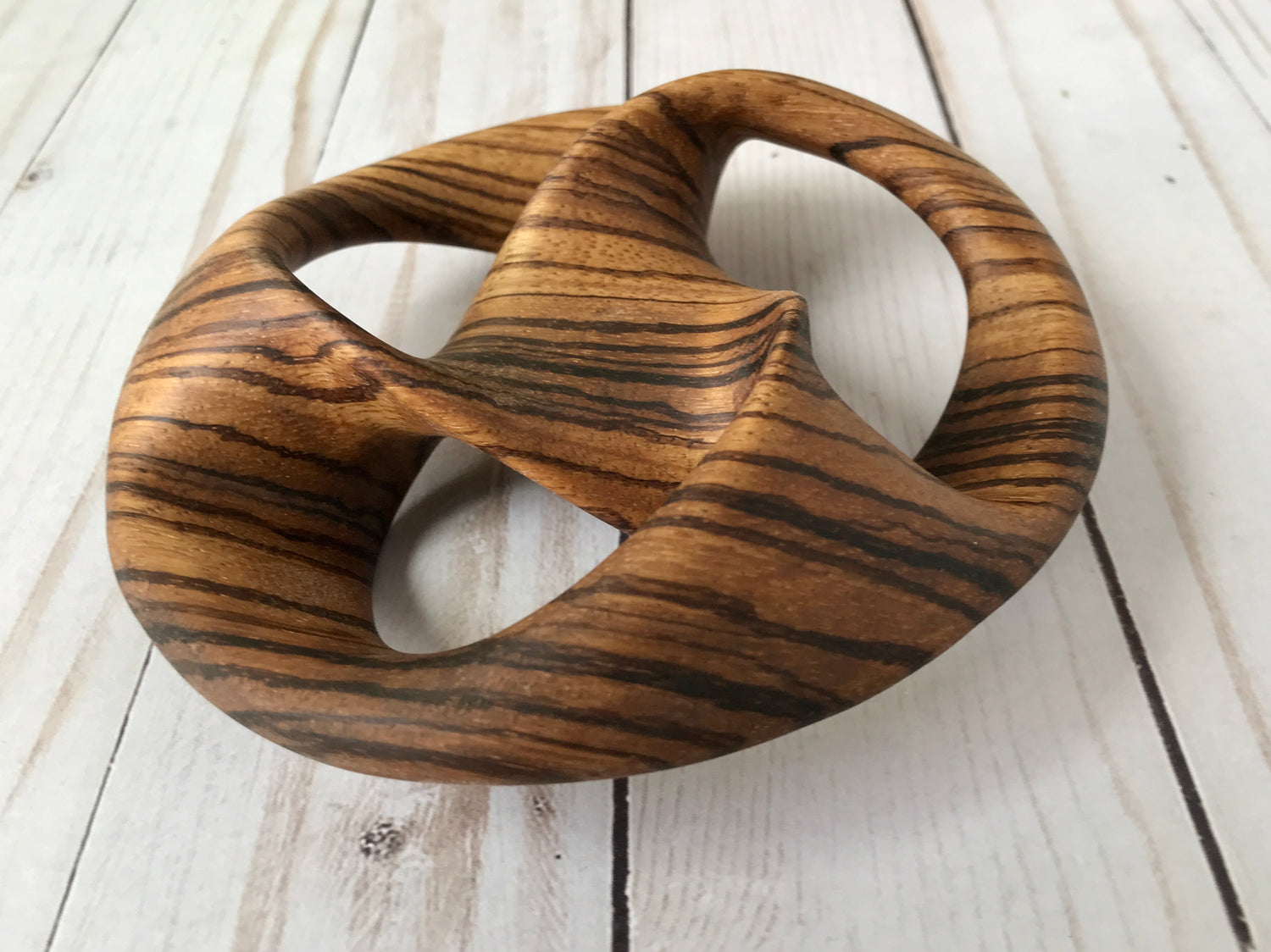 Geometric Designs in Wood
Wooden Contraptions is a husband-and-wife team working in wood. Our creations grew at the intersection of our interests. 
Here, you can find marvelous wooden products for your home, some versatile and useful, some designed to enrich your space and provide a focal point and mental inspiration. Always beautiful.