Wooden Contraptions
Wooden Coasters with Math Symbols, set of 4
Regular price
Sale price
$49.00 USD
Unit price
per
Sale
Sold out
This is a set wooden coasters, engraved with 4 most important numbers in mathematics! This is a perfect gift for anyone who loves math! A great conversation starter - while most people are familiar with the concept of π, the other symbols are less widely known.
The symbols included are:
'e' - Euler's number, the base of natural logarithm
'π'- Everyone knows π
'ϕ'- Golden ratio,
'i' - Imaginary number - square root of -1
Each symbol is included once in the set.
Walnut wood is beautiful, making these very elegant, yet practical objects, protecting your table from moisture and heat. Suitable for both hot and cold drinks, these make perfect drinks, beer and coffee coasters.
made of solid walnut wood

3.6" x 3.6", and around 0.2" thick
the coasters are sealed to protect them from moisture
perfect for cold and hot drinks
More information

Each set comes with four unique coasters, one with each mathematical constant. Coasters are tied with twine and come in a small cotton storage bag. A coaster holder, made of walnut wood, can be added.
Materials

Handcrafted from walnut wood

Walnut wood sealed with water-resistant finish
Dimensions

3.6" x 3.6", and around 0.2" thick
Share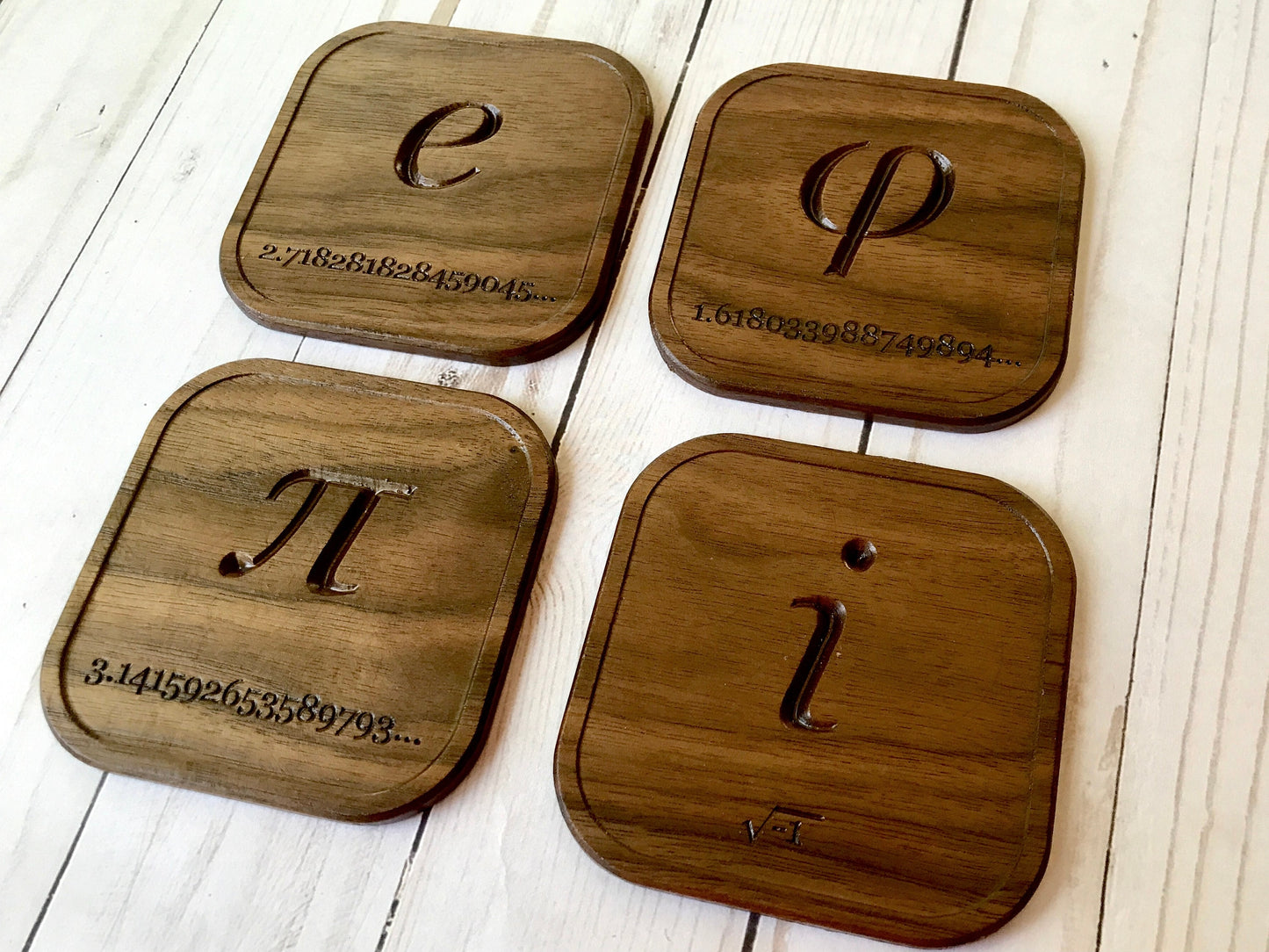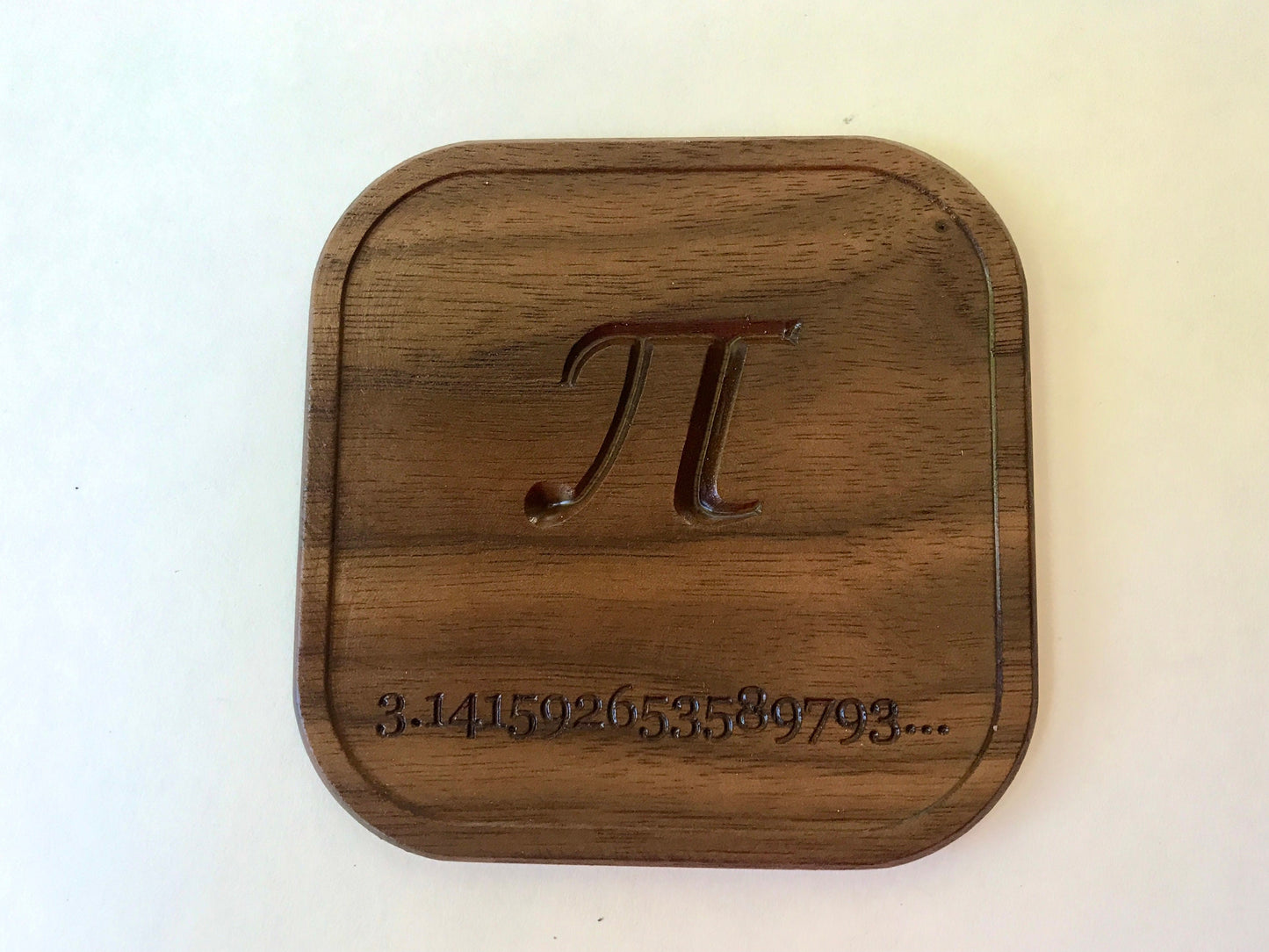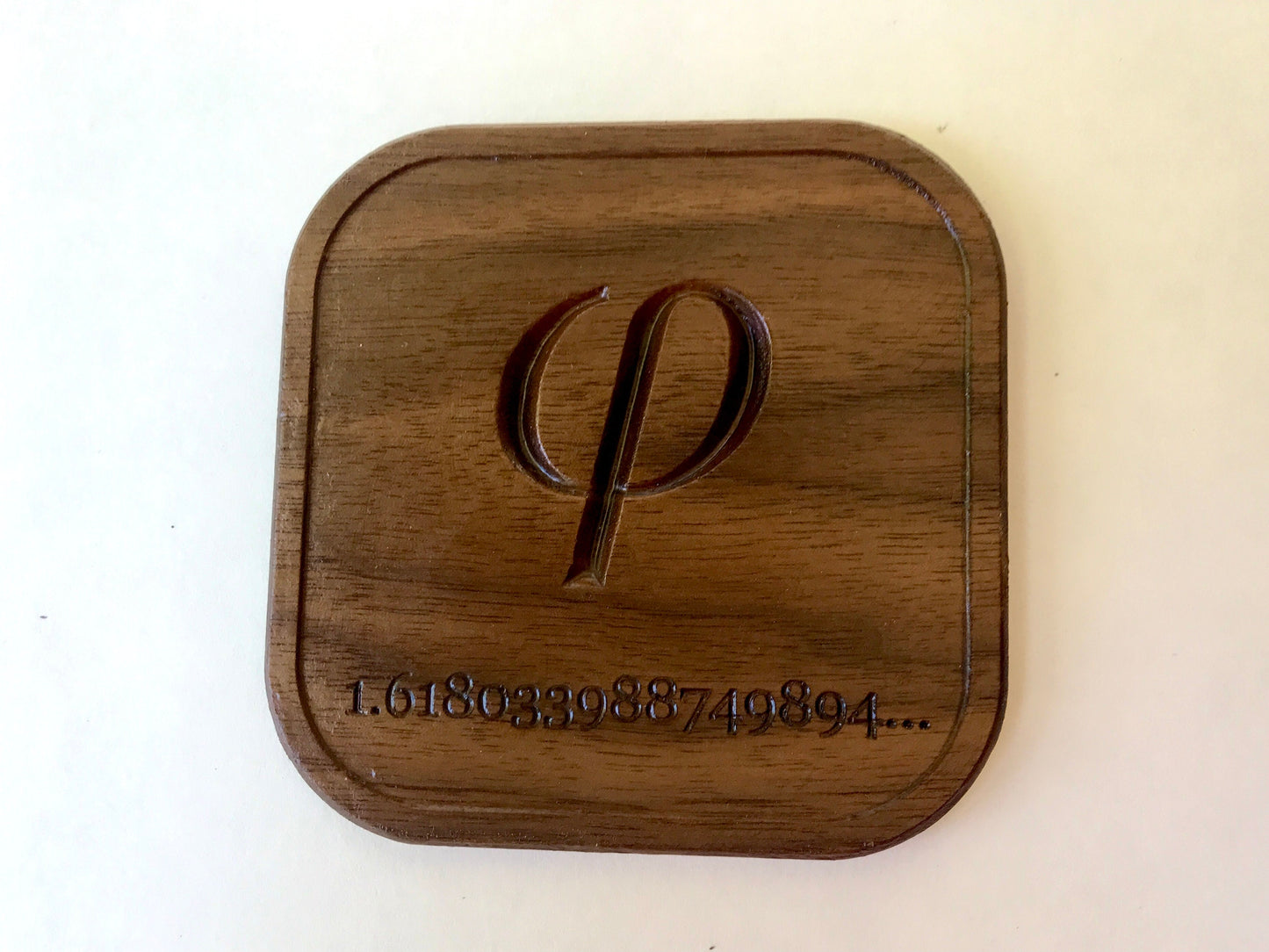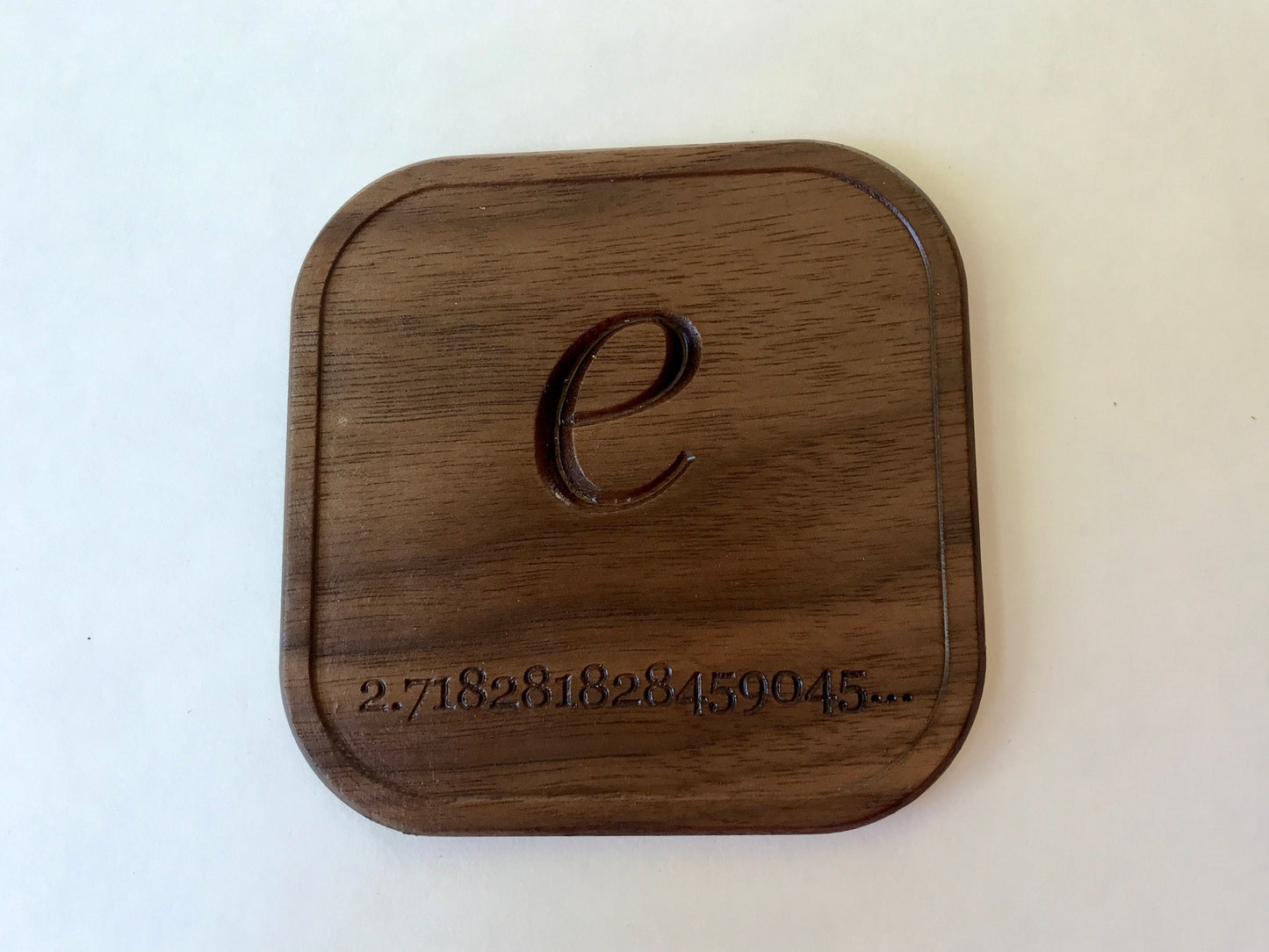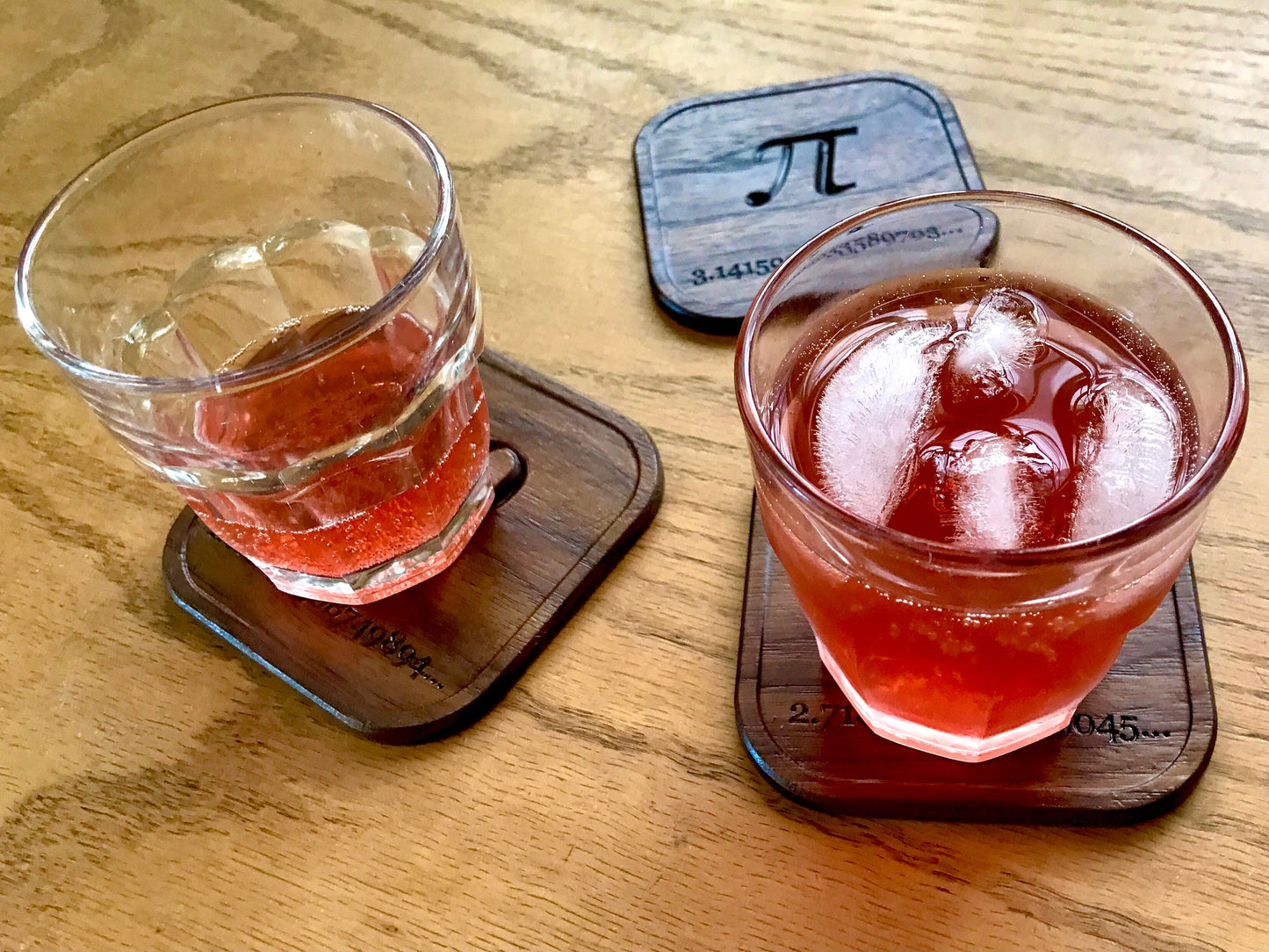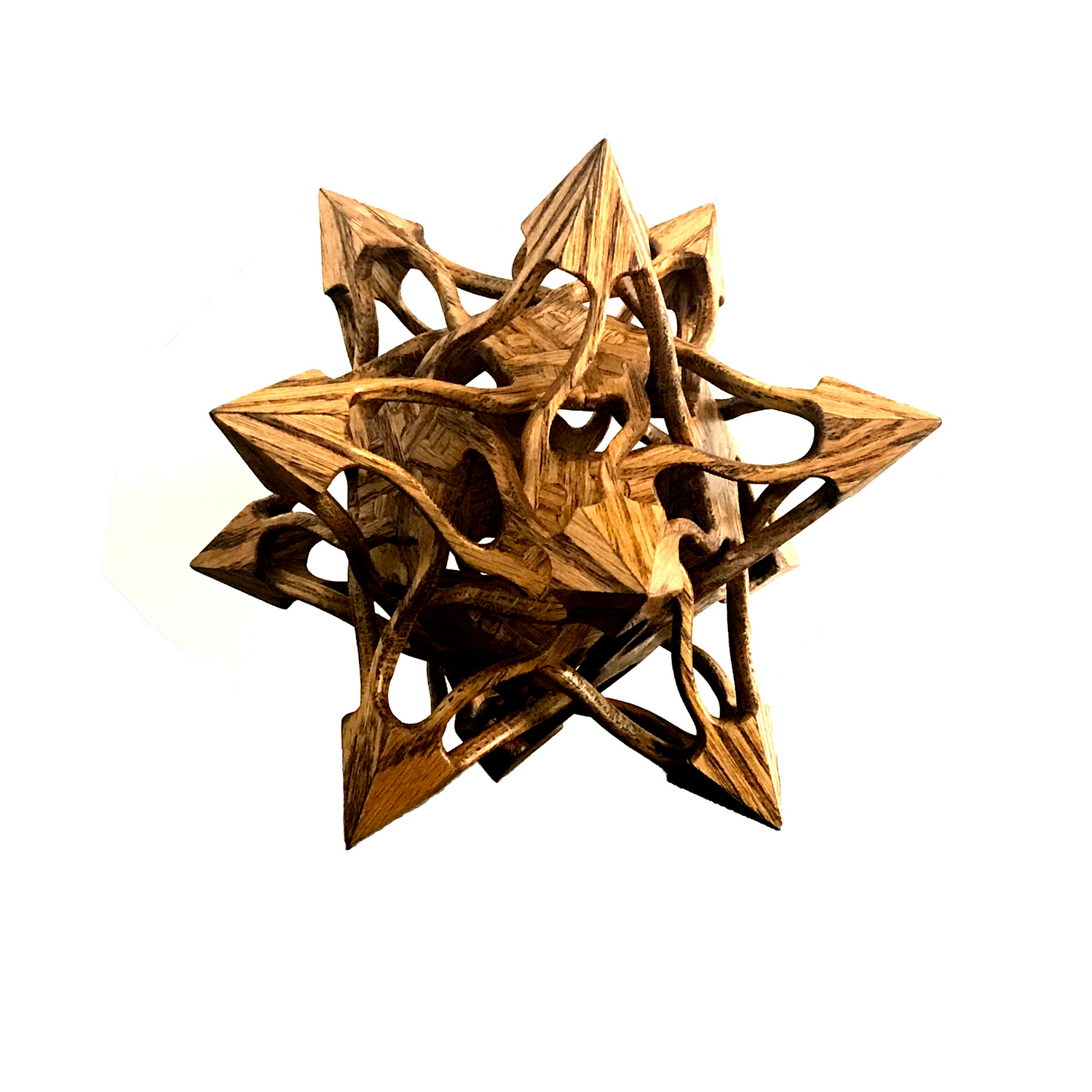 Are you looking for a gift for a math-lover in your life? If the coasters do not quite fit the bill, we have a collection of geometrical sculpture, inspired by topology and geometry of polyhedra.
Click below to check it out!
Math-inspired sculpture