Wooden Contraptions
Medium Heart-shaped Finger Labyrinth, Purpleheart Wood, 6.5"
Regular price
Sale price
$79.00 USD
Unit price
per
Sale
Sold out
Are you looking for a thoughtful gift for a loved one? Are you tired of throw-away gifts? This heart-shaped wooden finger labyrinth makes a meaningful, unique, and lasting gift!
Traditionally used during meditation. finger labyrinths are also a tool for mindfulness and relaxation. By moving a finger slowly along the path, the "walker" can relax and center oneself, as well as practice being present in the moment. The principle is very simple but powerful. Even young children can become engrossed in tracing the path. For older children and adults, the labyrinth can help maintain focus during school or online meetings.
Features of this finger labyrinth:
Classical labyrinth Cretan style, adapted to a heart shape

Measures

6 inches high, 6 1/2 inches wide, 

and is approximately 3/4 inch thick; fabric storage bag included

The edges of the labyrinth are rounded and profiled, so it nestles in your hands. That makes it very satisfying yet comfortable to hold.

Great gift for all ages, helps one center and calm their mind


Made from purpleheart wood with natural non-toxic beeswax and jojoba finish; the striking color is the natural color of purpleheart wood.
What makes this labyrinth unique?

Purpleheart wood is a tropical wood with a striking red-purple color. It is a very dense wood, giving it a substantial feel in hand, despite the fairly small size.
Materials

Handcrafted from purpleheart wood

Finished with beeswax and jojoba oil
Dimensions

6.5" wide, 6" tall, 3/4" thick
Share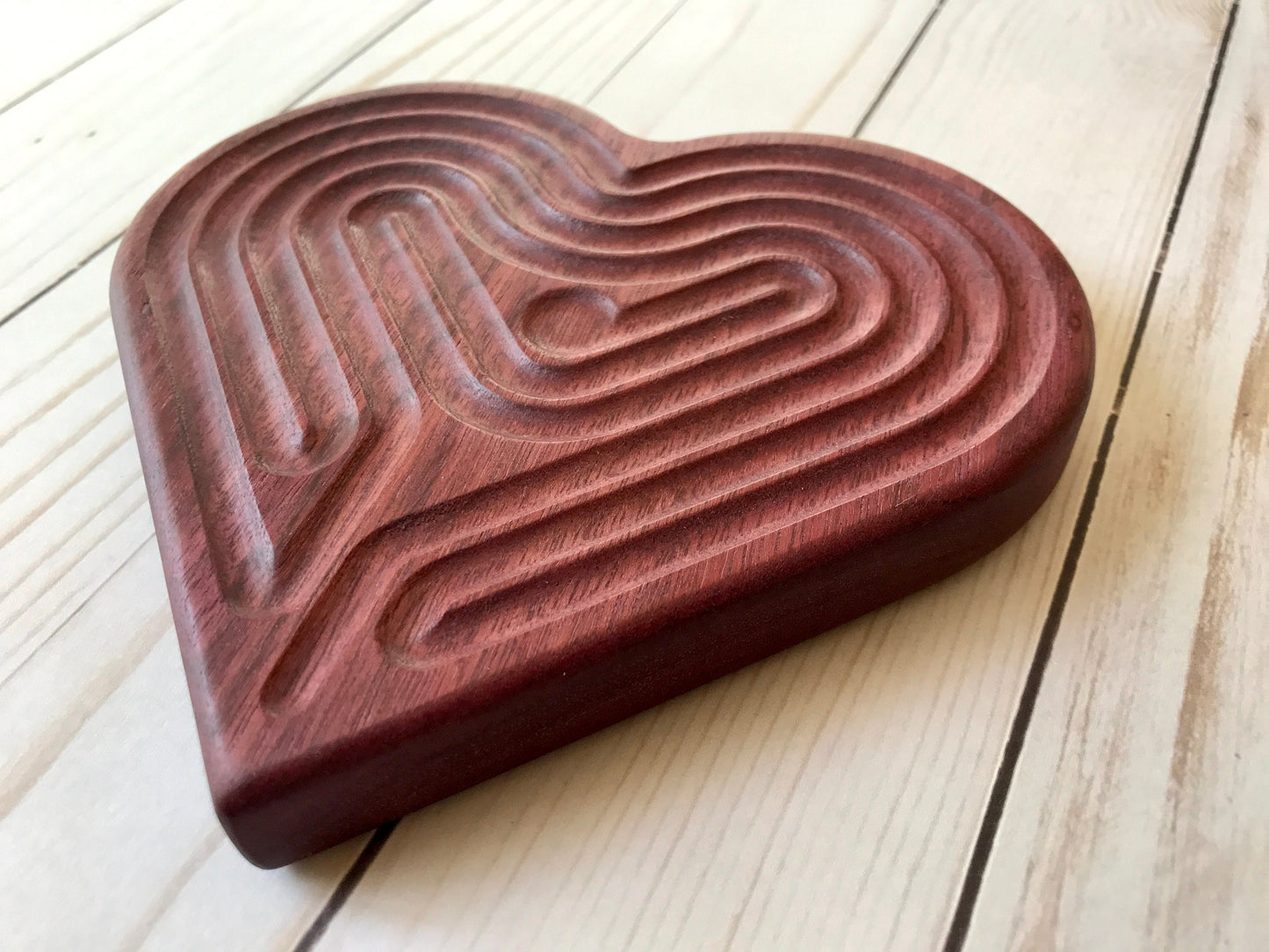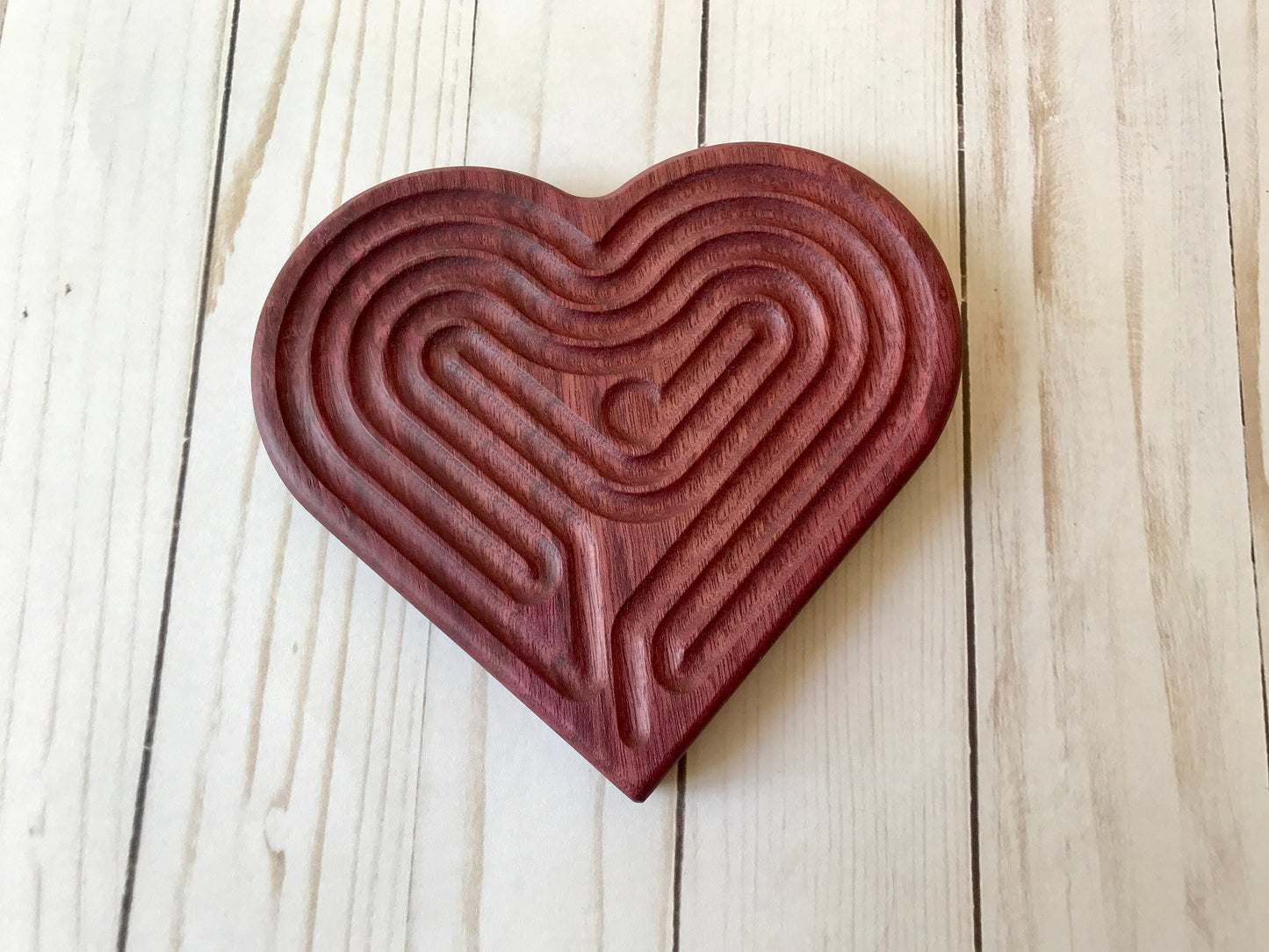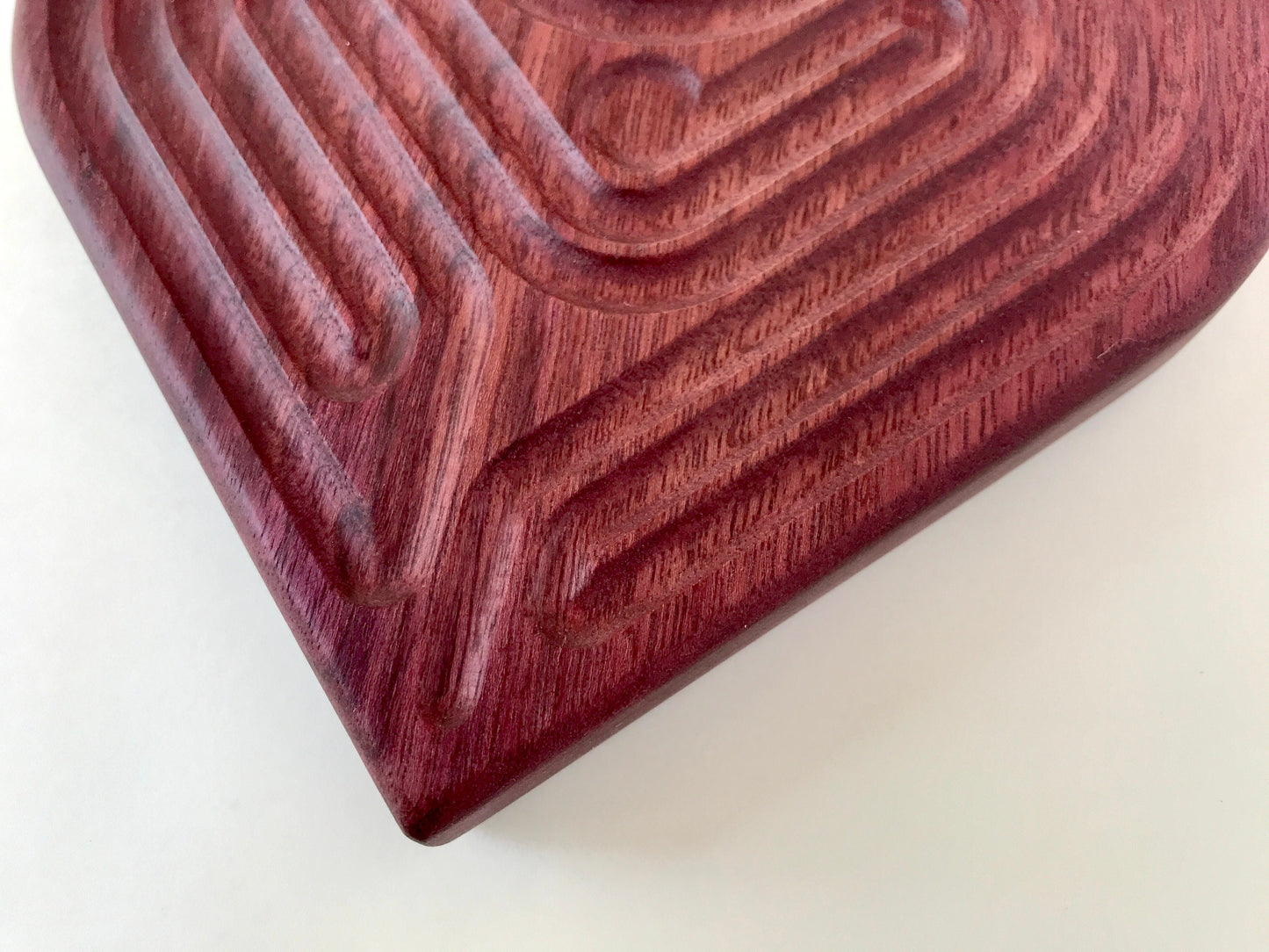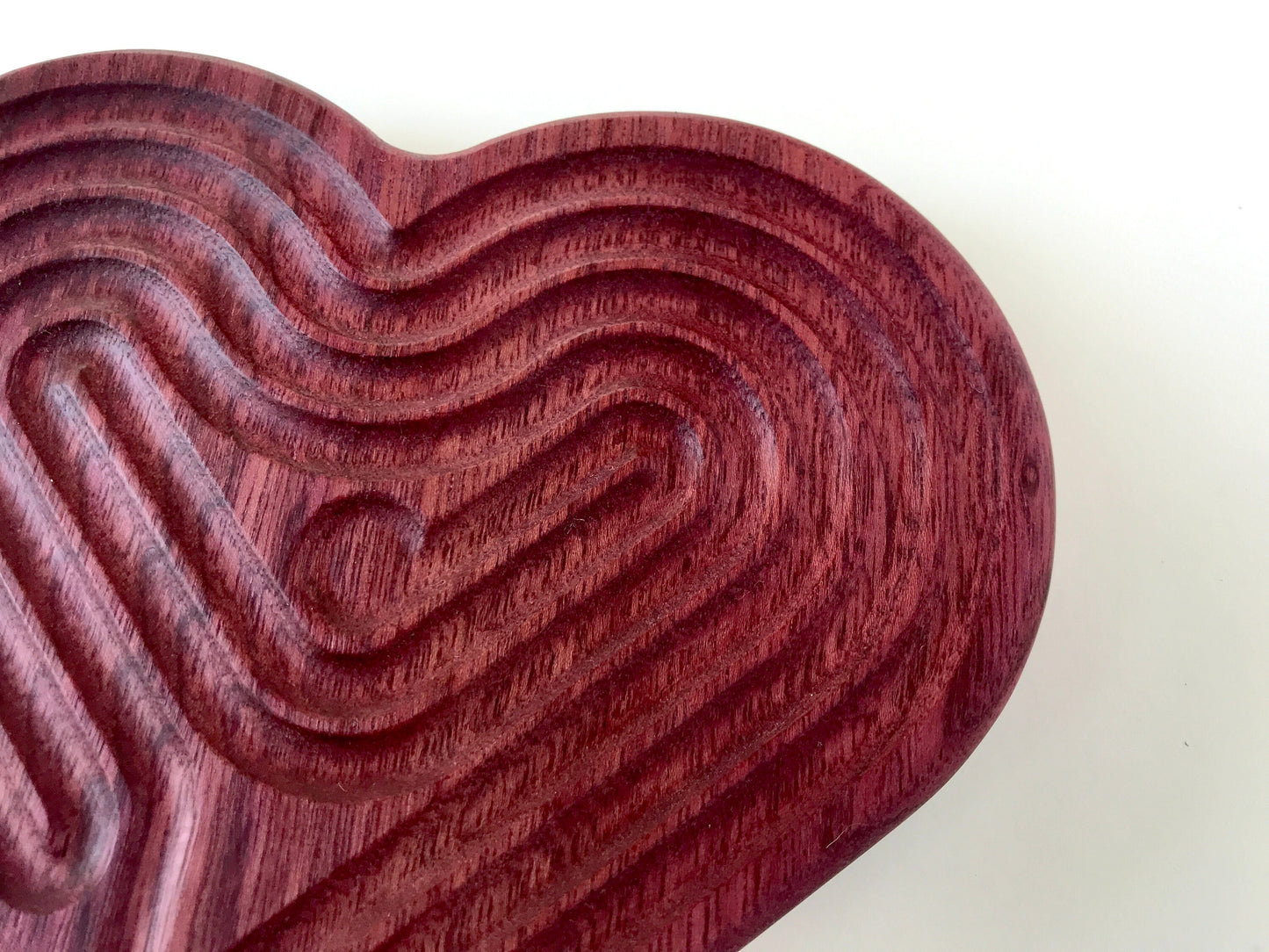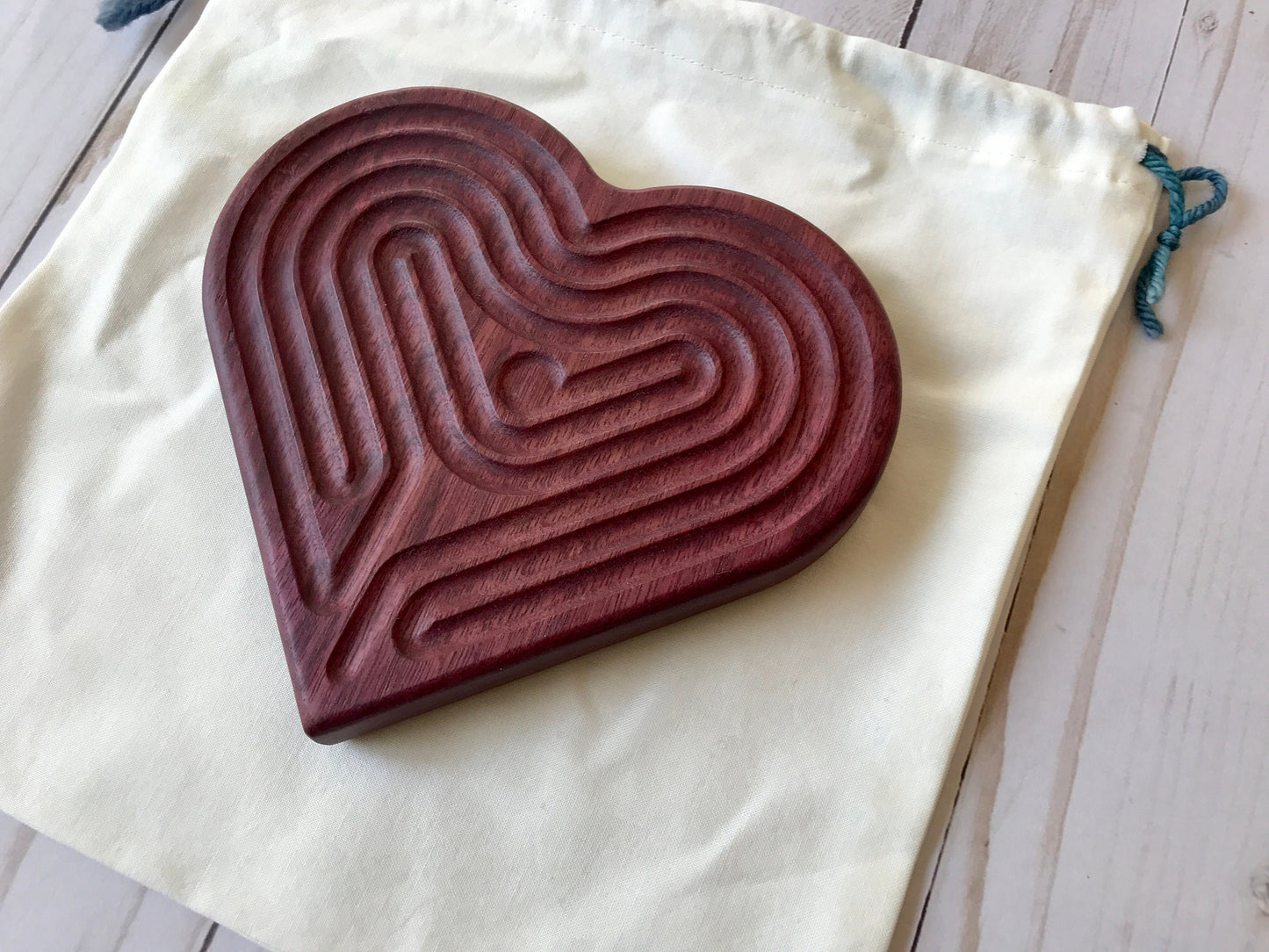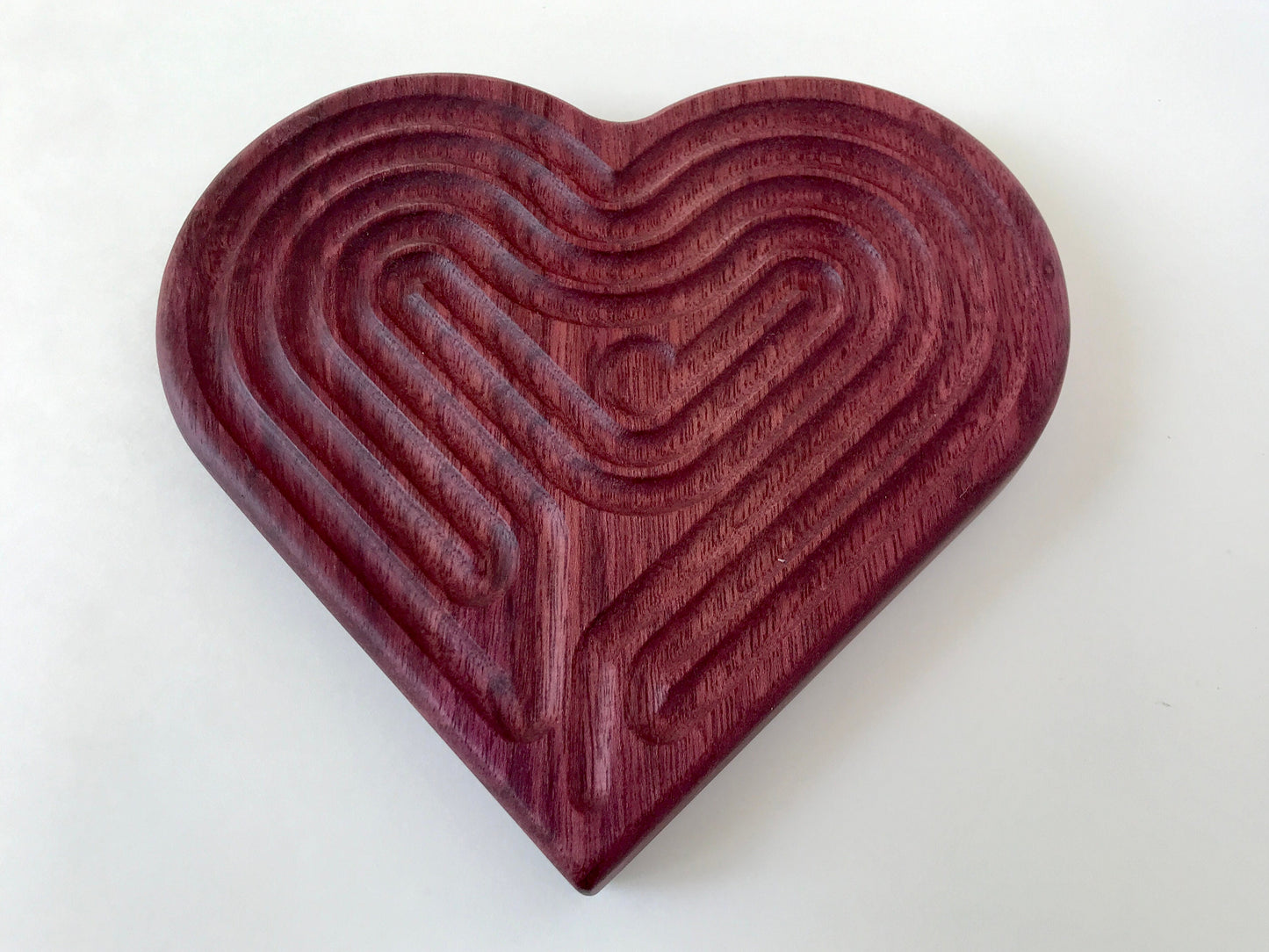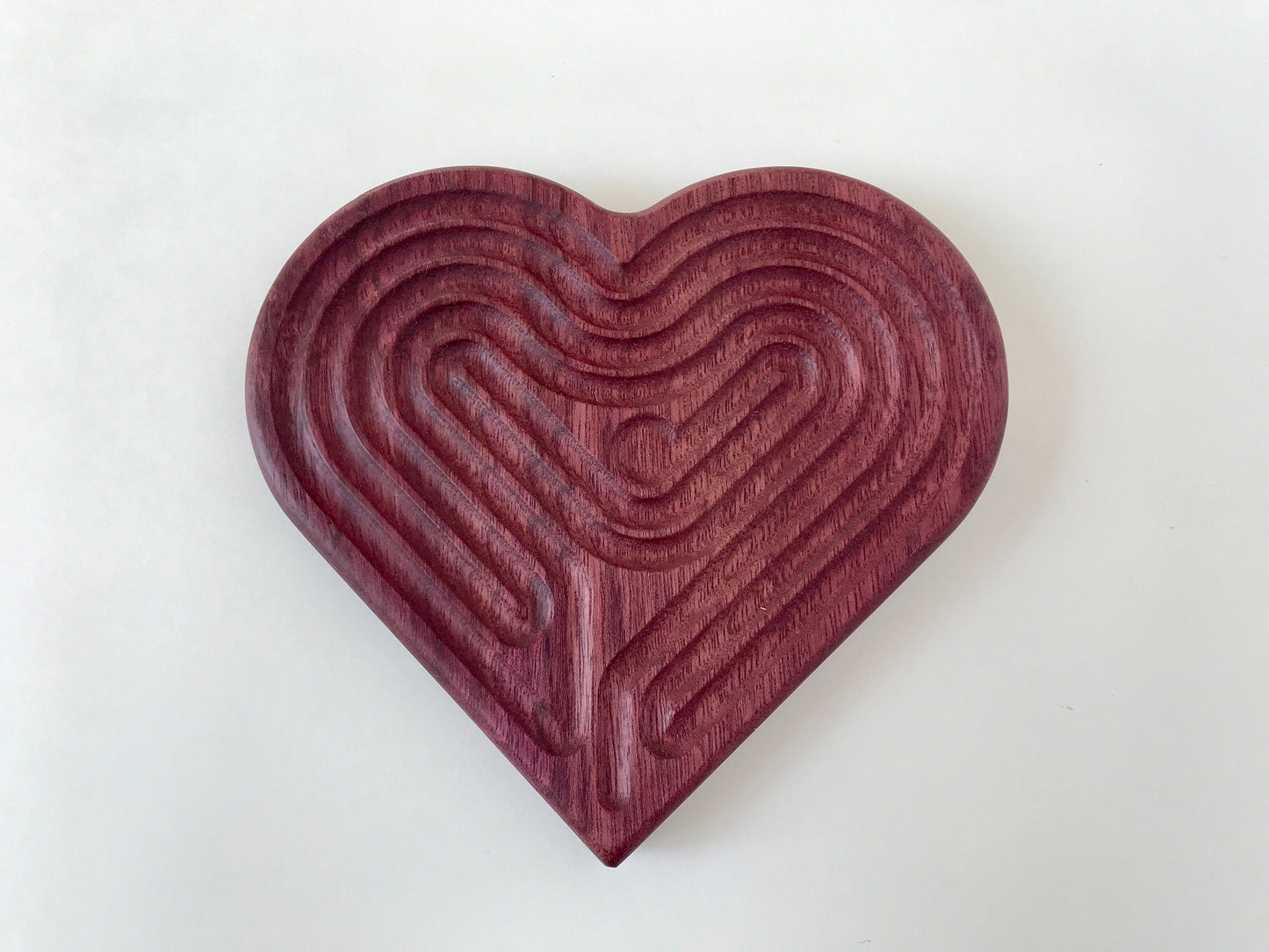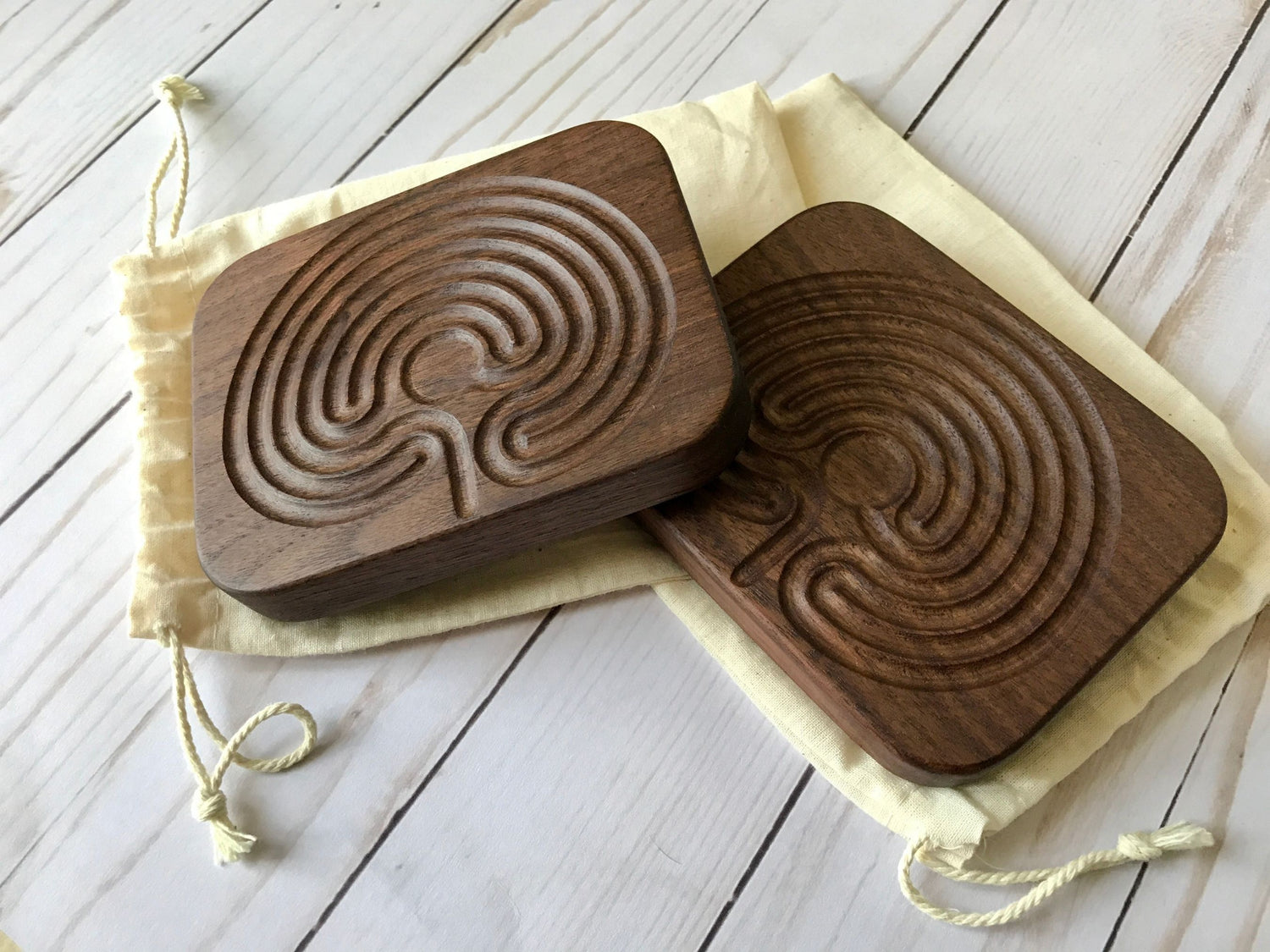 Finger labyrinths are a great tool to have at home or on an office desk. 'Walking' the labyrinth is a right-brain activity enhancer and helps calm oneself and enhances problem-solving. A carved finger path makes it unnecessary to look, allowing one to focus on the walk. As opposed to a traditional maze, there are no wrong turns. The path, no matter how twisted, leads to the center. Our labyrinths have a well-defined center, making it natural for a thumb to rest at the end of the walk. Experiment with using the non-dominant hand to find the way!
Find out more about labyrinths here