Wooden Contraptions
Quadruple-folded Möbius Strip-like Cherry Wood Carving, 7" diameter
Regular price
$219.00 USD
Regular price
Sale price
$219.00 USD
Unit price
per
Sale
Sold out
This abstract wooden sculpture is a representation of a quadruple-folded Möbius strip with a triangular cross-section.
It measures 7 inches in diameter and is 1 1/2 inch thick

The carving is made of cherry, giving it a soft, warm color; naturally occurring red intrusions make each piece unique




It can be displayed laying flat or in a stand (included, made of black plastic)
Like a Möbius strip, this sculpture folds onto itself, resulting in a single, continuous surface shape. If you trace the sculpture's surface, you will travel around three times, visiting every fold from the top and bottom and returning to the starting point.

 Due to the symmetry of the sculpture, there are eight ways to position the carving on the stand.  You can alter the look simply by changing the wood orientation: with wood grain parallel or perpendicular to the stand. 
Made to order, ready to ship in 7 business days.
Learn more about this sculpture

This is a marvelous example of math art, making it a perfect gift for math lovers and for everyone who appreciates the beauty of geometry. As it is made of sturdy wood, do not be afraid to handle the sculpture frequently - this shape is meant to be appreciated in all three dimensions and in movement
Materials

Handcrafted from cherry wood

Finished with beeswax and jojoba oil
Share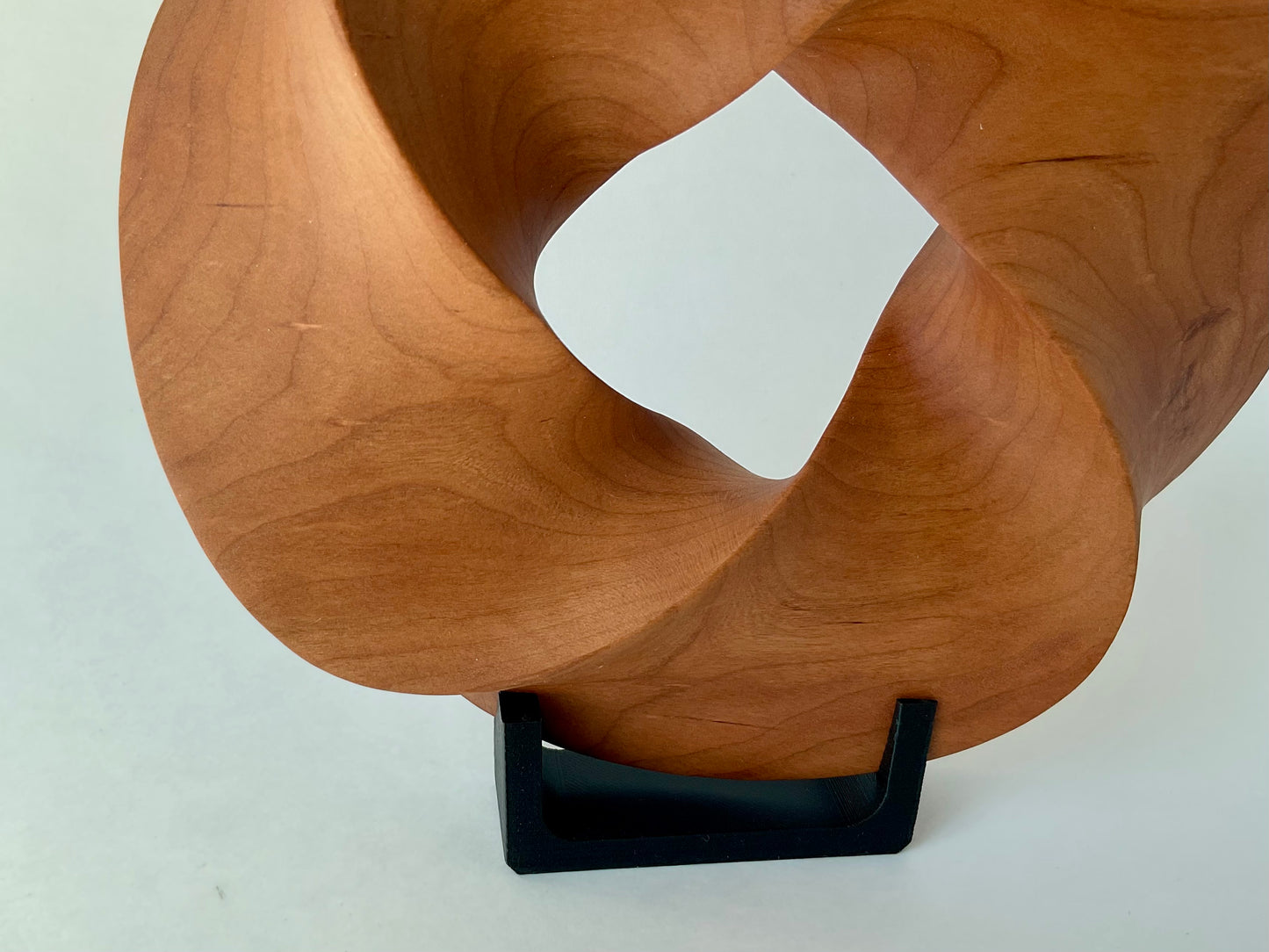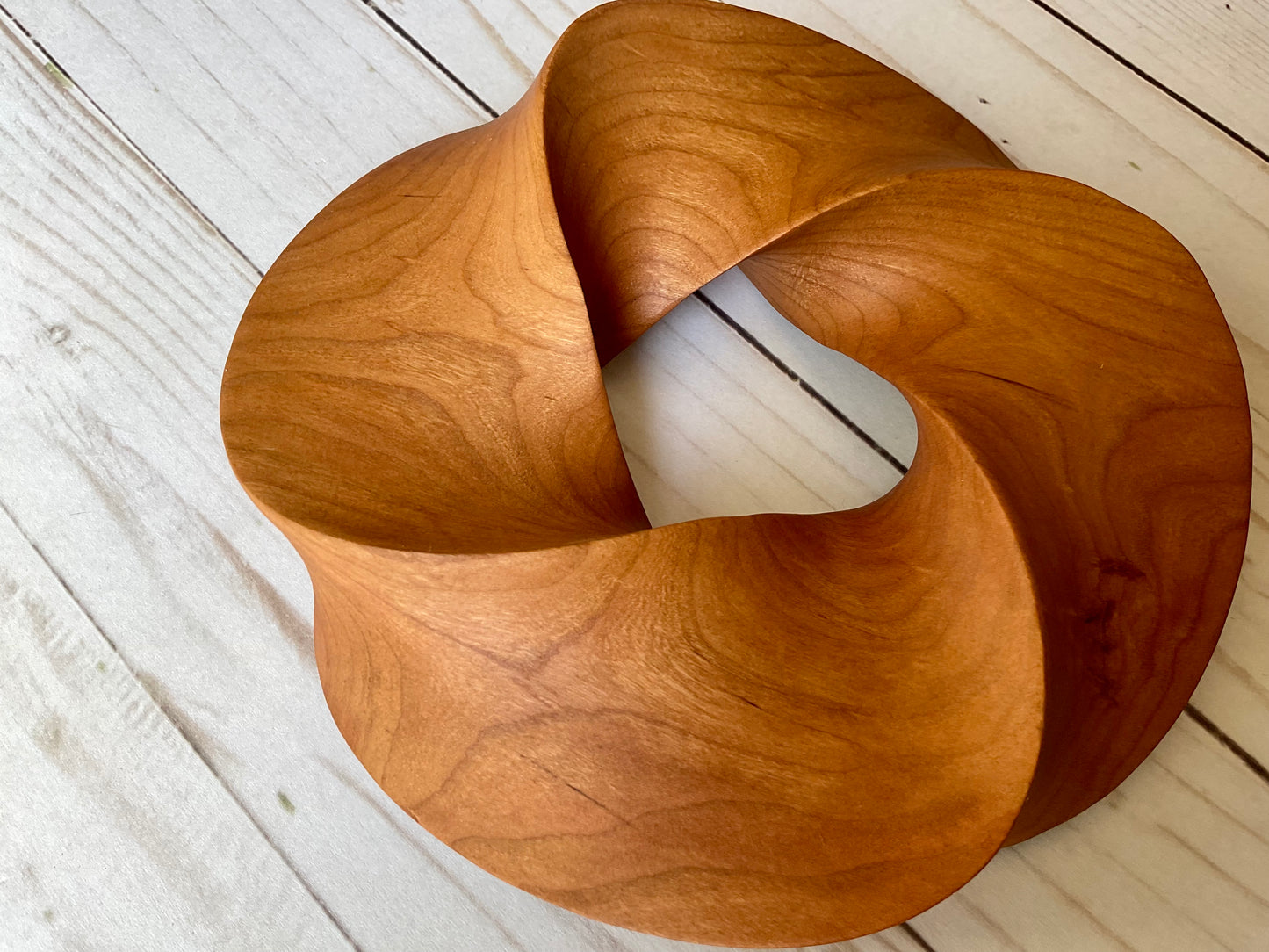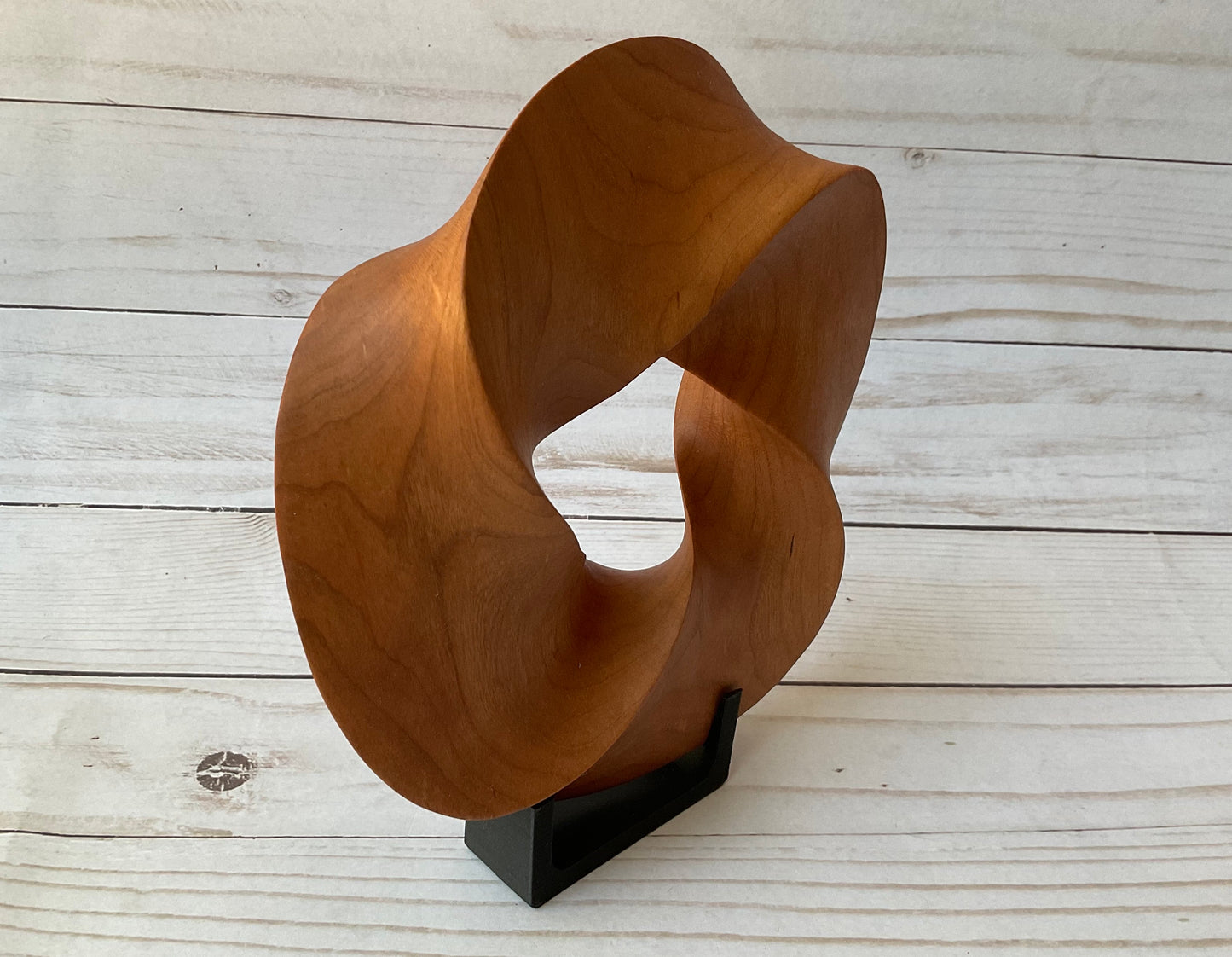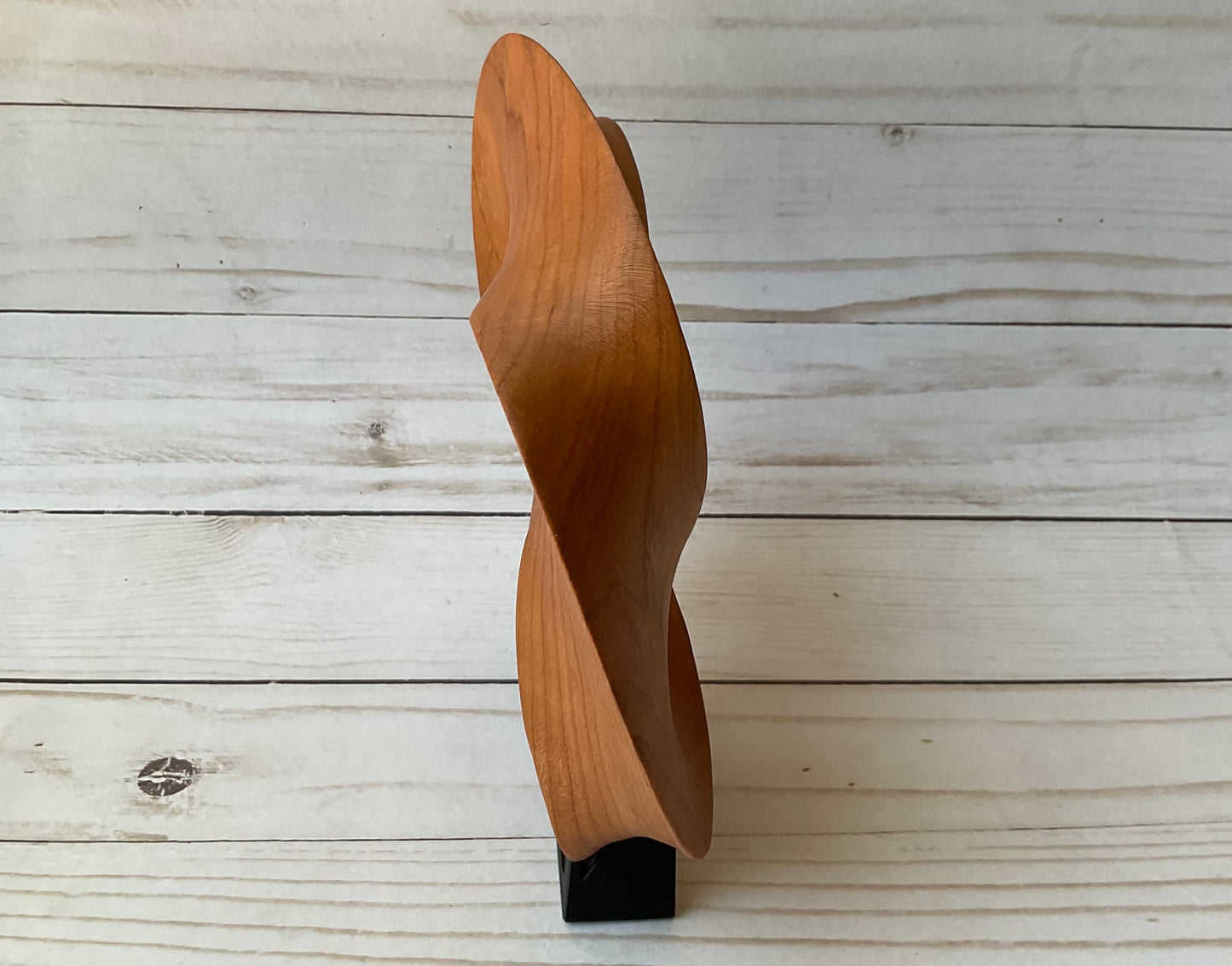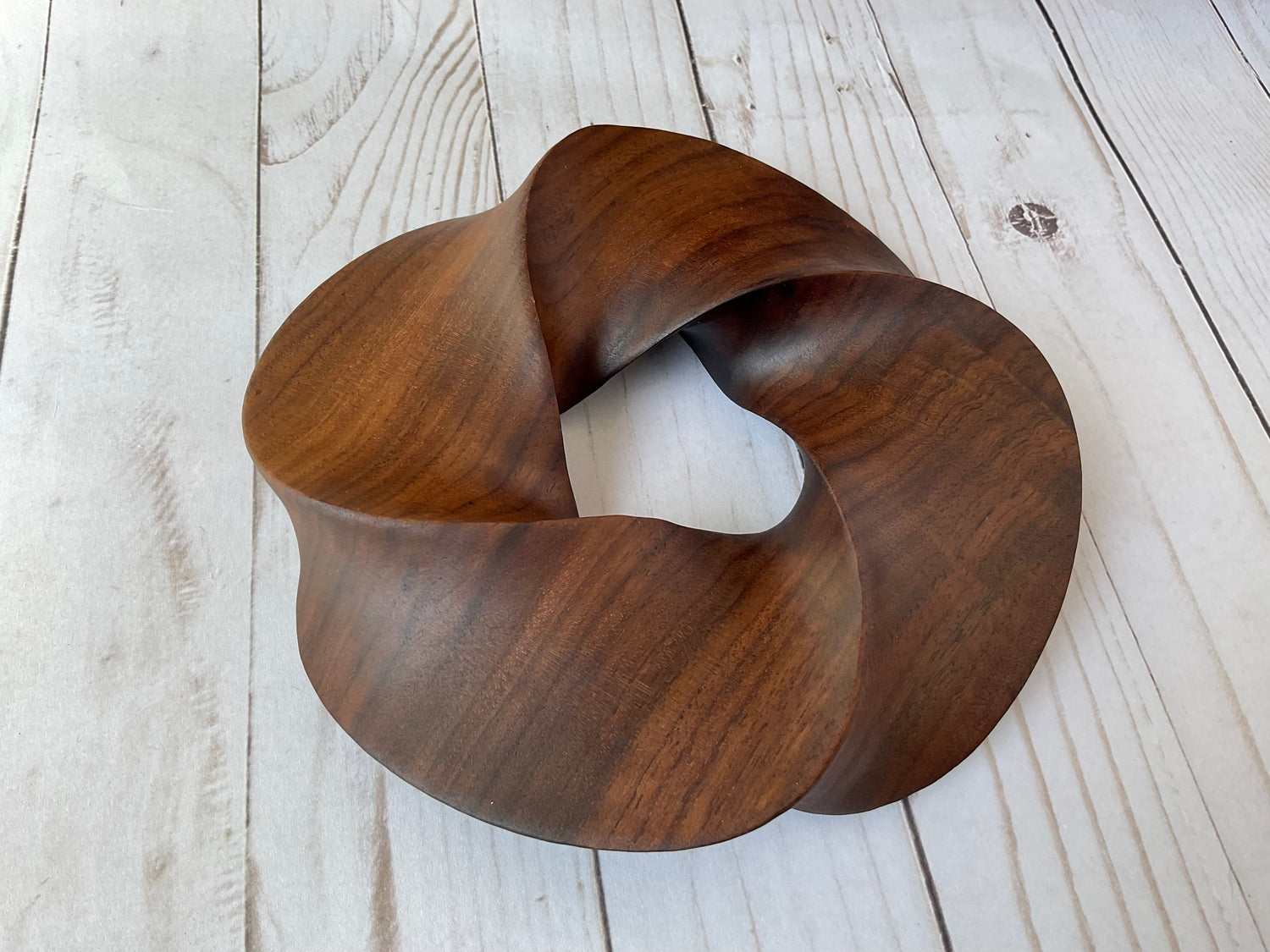 The look of this sculpture changes depending on the wood it is made in. Explore our current selection, and do not hesitate to contact us if you have any questions!
See this sculpture in different wood